Comparing new construction to renovation is like comparing apples and pears. Every real estate project is unique, and it's certainly difficult to compare one project with another. But we can still list the advantages and disadvantages of each option.
What are the advantages of construction?
First and foremost. The first question to ask yourself is where you want to live.
If it's in town. The choice is simple: there's hardly any building land left. So you'll probably have no choice but to buy existing and renovate, if necessary.
If it's on the outskirts or in the countryside, you can choose between buying a building plot, a period house on the village square or an existing villa on the outskirts.
If you have the opportunity to build, it's clear that you'll be able to have your "home" just as you've imagined it, with a layout that matches your lifestyle and materials that you've chosen yourself. Your only constraints will be town-planning regulations – for exterior volume and layout – and your budget. Building is also the guarantee of a home with optimum insulation and reduced energy bills, with new, high-performance technical installations that won't cause problems for decades to come. And you'll avoid unpleasant surprises, which are synonymous with additional costs. Finally, whether you work with your architect or a turnkey company, the budget will be defined before the work begins.
But what are the disadvantages?
The 21% VAT rate is obviously one of them. As is the longer lead time. Allow two years between signing the offer to purchase your land and moving in. It takes five months from acceptance of the offer to signature of the deed of sale, a few months to obtain planning permission, and around a year for construction.
There's also the obligation to comply with all insulation and ventilation standards. And if you want to enjoy your garden, you'll need to level it, fill it in, sow grass, build a terrace, lay out the driveway and erect a fence. Don't underestimate this job, and plan for it from the outset, otherwise you'll have to postpone your first barbecue for several years…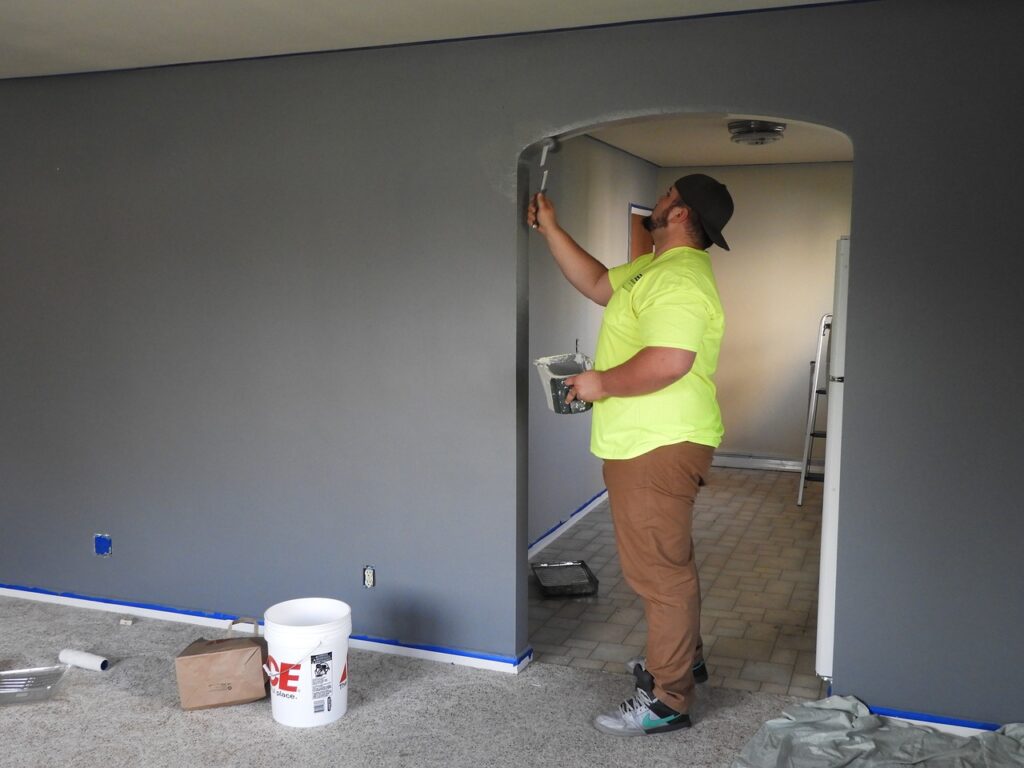 What are the wrong ideas when it comes to building?
Build in stages to save money! If, for example, you want to finish the attic when you've saved up, it will actually cost you a lot more to finish it with another contractor than to have it done right away by your general contractor.
My advice as an architect
Get professional advice from an architect or engineer right from the start. Starting with the cost of the foundations, which will depend on the quality of the soil. How deep is good soil? Are inverts and footings sufficient, or are foundation piles required? Are you sure your property isn't in a flood zone? Is it in a housing estate or isolated? Will all the applicants make it, or will you have to apply for them? If so, your initial budget may be seriously reduced. Materials often represent only a small part of the total budget, around 30%. The majority will be used to pay for labor and machinery. The power supply cable must be buried in an 80 cm-deep trench. Depending on the distance to be covered, the cost of the connection will very quickly run into thousands of euros…
Let's move on to renovation. What are the benefits?
To start with, the VAT rate is 6%, with a few exceptions such as lighting and household appliances, for homes over 10 years old. Then there's the relatively short lead time, averaging 3 to 6 months. Are you in a hurry? Reserve your contractor as soon as you sign the compromise. And plan to start work the day after you sign the deed of sale. You have four months to prepare your site, visit showrooms, choose your kitchen, floor coverings and sanitary appliances.
"A renovation can cost as much as a new build. It all depends on the purchase price and the scope of the work."
Are you in a hurry or do you simply not want to pay your loan repayments on top of your rent? Would you like to start work before signing the deed of sale? This is possible, subject to the agreement of the selling owner, of course. In return, it is highly likely that the seller will ask you to pay a deposit higher than the usual 10%. Finally, there's the cost per square meter, which is lower than that of new construction. But this must of course be set against the purchase price per m2. In Brussels, for example, your renovated home could cost you the same as a new one. And certainly if you opt for a major renovation, or if you take the passive house option.
And the drawbacks?
Of course, you're not immune to unpleasant surprises during construction. There aren't two layers of wallpaper, but six layers of vinyl. Do you discover merula? It's a catastrophe. Are you limited by volumes and planning regulations? You'll need to adapt your program accordingly. Thinking of expanding? Before you let your imagination run wild, bear in mind that you probably won't be able to outrun your neighbor's house, either in height or in depth.
What are the wrong ideas when it comes to renovation?
Working without an architect to save money! Last-minute changes on the job site often mean a lot of extra work. Together with your architect, you'll take the time to think through your project. He will draw up detailed plans and specifications with precise quantities. He will visit the site regularly to ensure that the materials used are those specified, and that they are correctly applied. And analyzing a quote requires the ability to read between the lines. The cheapest quote is often incomplete or includes materials of lesser quality. Your architect won't be fooled. Once you've completed all the quotes and put them on an equal footing, you'll find that the cheapest quote is often actually the most expensive. Another bad idea is to buy a property in poor condition on the pretext that you're going to renovate it anyway. Choose a sound structure (walls, floors, framework) and a roof in good condition. Because if even the load-bearing elements have to be renovated, your budget will then reach the price of a new build as if nothing had happened…
Buying an existing property and only carrying out the work one or two years later is another. Sanding a parquet floor, for example, produces a lot of dust. The same applies to trenches for burying electrical conduits. All dust-producing work (masonry, electricity, partitions, ceilings, insulation) should be completed before you move in. Postpone anything that can be done later, without generating dust, such as installing a kitchen and lighting fixtures, or painting the attic.
My advice as an architect and real estate agent
Work with an architect! That's the best advice I can give. It's the guarantee of quality work, carried out according to the rules of the trade and in compliance with current regulations. It also means living your life project with complete peace of mind. A property that has been renovated with taste and quality materials will sell for more than one that has been "cobbled together". This way, you'll recoup your investment if you ever sell your property. Your architect will study your project in all its legal, technical and budgetary aspects. He'll contact the town planning department and tell you whether you need to apply for a permit – and an exemption. My other piece of advice is to work as separate companies, so as to have a better view of the quality of the work. Talk to your architect!