I went from an ILL E to an ILL C! In this article, I explain how to improve the Energy Performance of Buildings (EPB) to avoid being sanctioned by the public authorities AND the market. The EPB certificate, a document that went almost unnoticed not so long ago, has now become the pet peeve of owners of an old building. There is a real risk that, in the future, properties with bad EPB will be banned from renting. It is in this context that I renovated an apartment to go from an EPB E to an EPB C. In this article, I'll tell you how I did it.
WHAT IS THE PURPOSE OF THE ILL?
The EPB, or Energy Performance of Buildings, is a regulation aimed at promoting the energy efficiency of buildings. The main objective of the BEP is to reduce the energy consumption of buildings, reduce greenhouse gas emissions and promote the use of renewable energy sources. The EPB certificate evaluates the energy performance of the building based on criteria such as insulation, ventilation, heating, lighting, etc. The EPB also encourages the installation of energy efficiency devices, such as thermal insulation, double-glazed windows, more efficient heating systems, and the use of renewable energy sources, such as solar panels.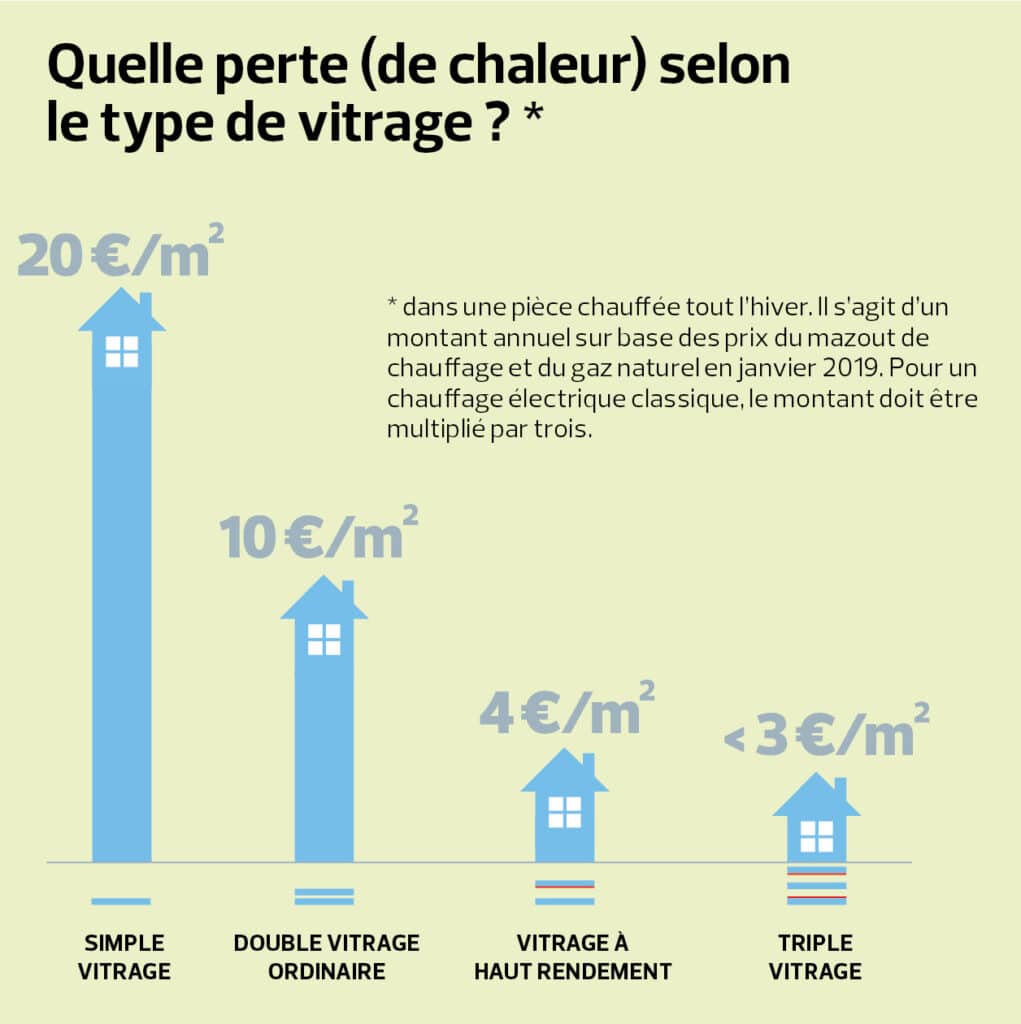 PERFORMANCE TO BE ACHIEVED IN THE FUTURE
To put it simply, all regions combined, remember that by 2050, a home will no longer be able to exceed an energy consumption of 100 kWh/m²/year (comparable to the C+ energy label in Brussels, B in Wallonia and A in Flanders). The transition will be done in stages, but we might as well start planning the necessary work today. The worst EPB will have to have disappeared by 2031 in Wallonia (for new rentals), 2033 in Brussels and 2028 in Flanders.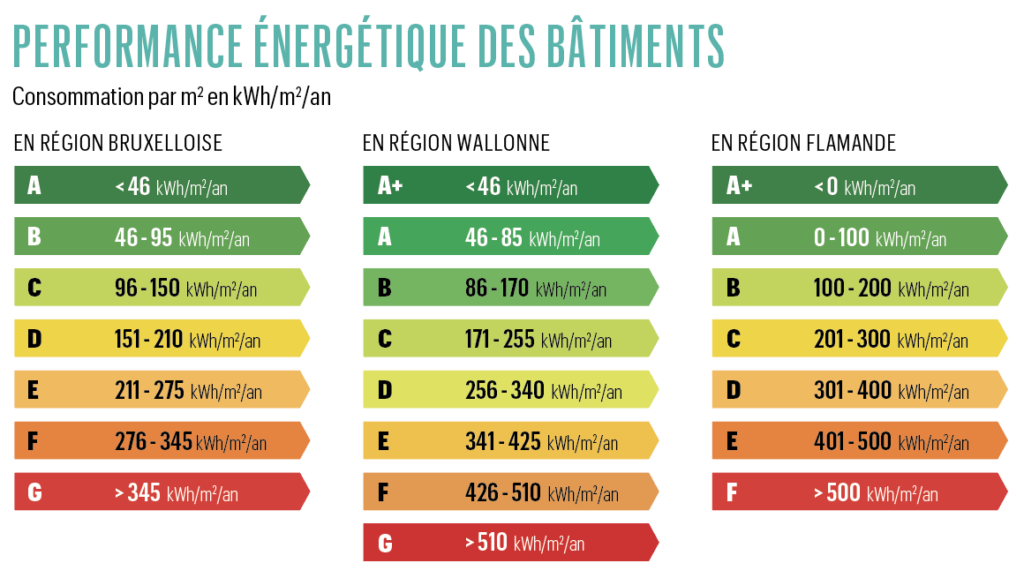 A GOOD TIP, DON'T WAIT UNTIL THE LAST MINUTE
Plan your investments! I advise you to consult an architect today. To start, make sure you have up-to-date plans, even if it means asking your architect to survey your property. It is on the basis of these plans that your architect will be able to establish a budget and a realistic schedule. Depending on your finances and/or the availability of your property (between two rentals), you will be able to carry out your work. Working in several phases is quite possible, you have 26 years ahead of you, as long as you have thought it through in advance.
CASE STUDY
I renovated an old apartment in a building from the 60s. To switch from an EPB E to an EPB C-, I carried out the following work:
Insulation of façade walls, from the inside, with 8cm + 1cm EUROTHANE G lining plates from RECTICEL with a Rd of 3.45m2K/W. Today I would place the same panels but in 10cm + 1cm thickness to reach a Rd of 4.50m2K/W
New thermally broken aluminium frames and double glazing with a Ug value of 1.0W/m2K. Note that all glazing is laminated to improve sound insulation.
These two improvements alone were enough to increase the ILL by two letters. The disadvantage is that this work makes a lot of dust and requires a lot of space. The premises will have to be completely emptied, it will no longer be possible to live there for the duration of the work. At the end of the work, a complete cleaning of the premises by a specialized company will be necessary.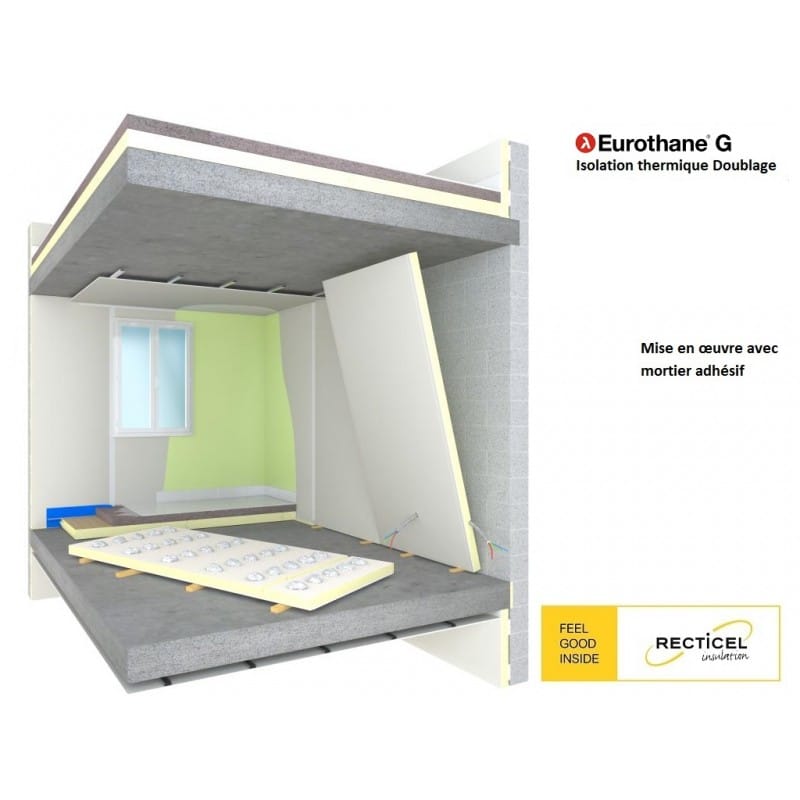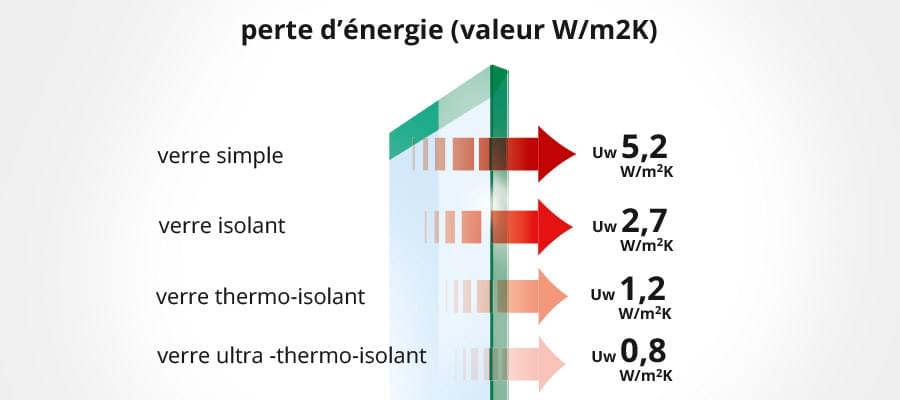 IF I COULD …
EPB certificates are very well done. On the second page, they give you recommendations to improve the energy performance of your property. Unfortunately, the apartment I renovated is in a condominium, which greatly limits the possible interventions. If the apartment was in an investment property with a sole proprietor or if the property had been a house, I could have:
Replace the existing boiler with a high-efficiency boiler, if possible coupled with a heat pump.
Insulate the exposed heating pipes in the cellar and in the technical ducts.
Place solar panels.
Place photovoltaic panels.
Install a double flow ventilation system.
Insulate the flat roof of the building (if the apartment was on the top floor).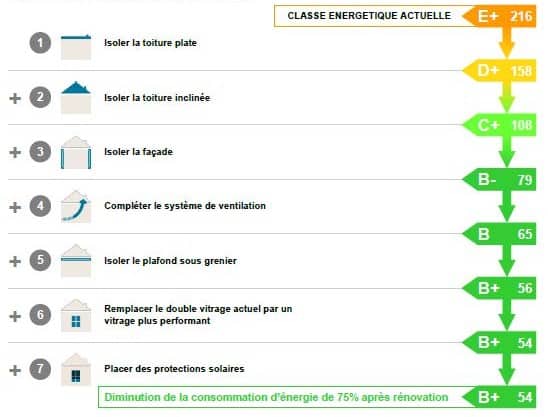 KEEP YOUR INVOICES!
You must be able to prove that you have insulated your property. An EPB certifier will use the official documents (invoices, technical sheets) and photos of the site that you can present to calculate the heat loss coefficient of your home. Without proof, they will have to consider that there is no insulation in your wall or roof.
PREMIUMS
There are many premiums (+/-100), both for work and for preliminary studies. These are all grouped together on the website www.renolution.brussels for Brussels, www.wallonie.be for Wallonia and www.vlaanderen.be for Flanders. Certain subsidies must be applied for before starting the work. Prepare your application in advance.
CONCLUSION
It's easier than you think to improve the energy performance of your property. While the work is simple enough in itself, it generates a lot of dust and you will have to empty the premises so that the contractor can carry out the insulation work (of the facades from the inside).
Call on an architect who specializes in renovation work.
Prepare your application for premiums before starting the work.
Check with your banker to find out how much you can borrow to carry out your renovation work.
Don't wait until the last minute before preparing the work. In the Brussels region, the cut-off date is 2033 for EPB D or worse, and 2050 for EPB C-. Suffice to say that if you wait until 2033 before embarking on renovation work, you will have a hard time finding an available contractor.