This is the basis, because in 2023 it's essential to publish real estate ads on social networks with professional-quality photos to stand out from the competition. Here are a few examples of the photos we've used to illustrate our ads.
Essential for placing your ad in the first results on Immoweb.
Indispensable for showing your property to people living abroad.
Ideal to avoid untimely visits when the property is occupied.
The virtual tour offers several viewing modes:
Immersion. Stroll through the property as if you were there.
Model.
Plan (and section).
Whichever mode you select, you can take measurements directly in the virtual tour. Select the lath tool.
We publish our ads in a variety of media to ensure maximum visibility and attract the interest of as many enthusiasts as possible. Immoweb, Zimmo, Facebook, Instagram, LinkedIn.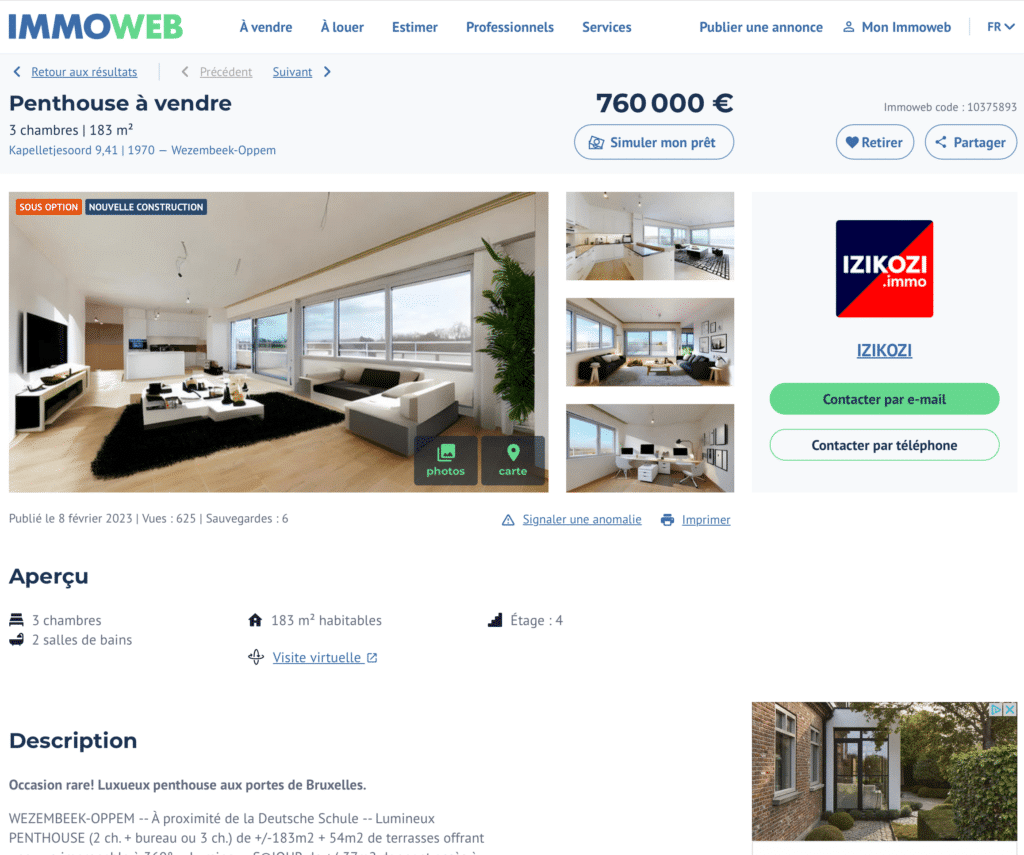 +135,000 properties online.
+500,000 visits per day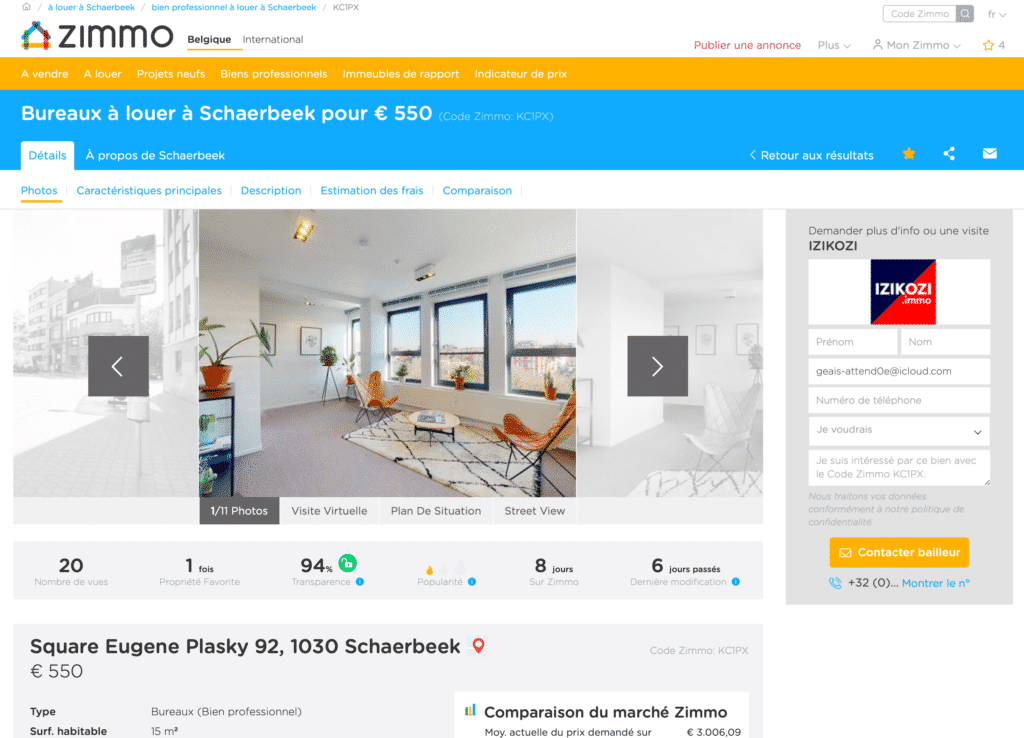 130,406 properties online.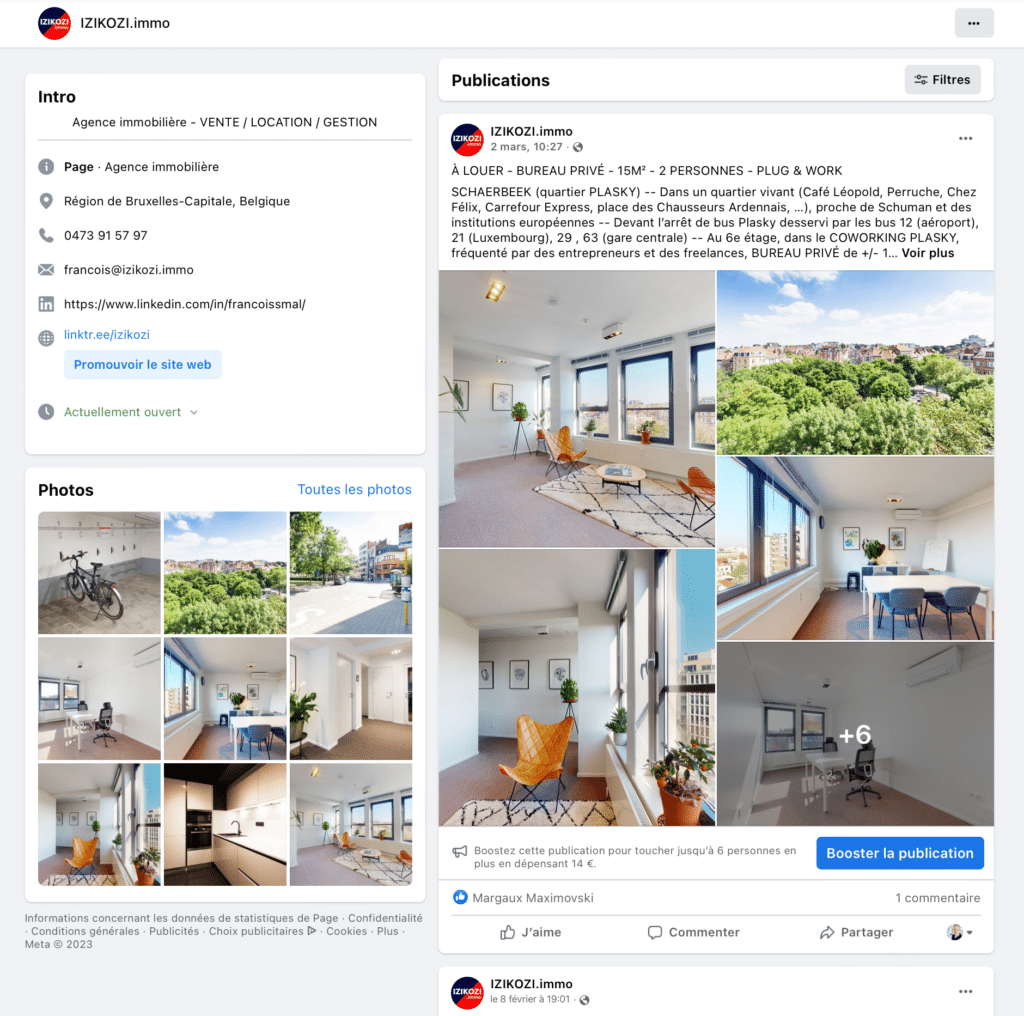 We can advise you on how to make your property as attractive as possible. Refreshing it will help you rent or sell it at a higher price. Home staging often costs less than you think. We've put together a list of trades (gardeners, painters, floorers, etc.) you can trust.
We "furnish" empty spaces to increase the attractiveness of the ad. This service is included in our fees (subject to technical possibilities).
The way the visit is conducted will greatly influence the potential buyer. You'll earn his trust if you follow these 7 points:
We take 30′ to show the property to the potential buyer. This allows the enthusiast to ask questions without pressure. It's important to answer all his questions to reassure him. We never carry out group visits.
Speak honestly. Selling is all about trust.
Transmit as much information as possible. Relevant, comprehensive information. Each candidate receives a link to the sales file, shared via OneDrive, to help them prepare for their visit.
After the visit, we remain available to answer questions from anyone interested in the property.
If an amateur shows an interest, we offer a second 45′ visit on Saturday.
Our legal and technical knowledge enables us to answer any questions and reassure the buyer.
If necessary, we help the potential buyer to complete his offer and advise him on the steps to take if the offer is accepted.
We adhere strictly to the IPI (Institut Professionnel des Agents Immobiliers) code of ethics, in particular the duty of discretion. Consult the Code of Ethics.
We are insured by AXA. Policy no. 730.390.160.